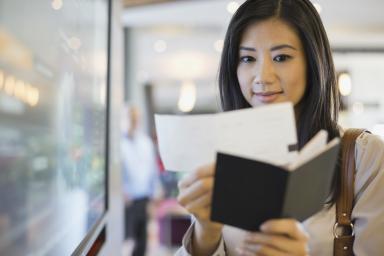 If you are looking for a travel destination that provides something more than the same old thing, you might want to set your sights on Vietnam. The country of Vietnam will challenge your preconceptions, delight your senses and send you home with a true sense of adventure and accomplishment.
It has been decades since a divisive war nearly tore the country in two. In its modern incarnation, the country of Vietnam is united, beautiful and welcoming to visitors around the world. Whether you are a soldier ready to make happier memories in this special place, a young person seeking true adventure travel or a family looking for an educational and entertaining place to visit, Vietnam has a great deal to offer. From centuries-old Buddhist temples to 21st-century skyscrapers, there is truly something for everyone.
What You Need to Know
The country of Vietnam has a great deal to offer its visitors, but it is important for travelers to be prepared before they book their flights and reserve their hotel rooms. If you are traveling to Vietnam, you will need to obtain a visa, and understanding the visa process will be critical to the success of your overseas adventure.
There are three different ways to get a visa when traveling to Vietnam, and each method has its own unique benefits and requirements. Before you do another thing, it is important to research the visa requirements of your destination and determine how you will obtain your travel documents.
Method #1 - Apply for a Visa Upon Arrival
If you are traveling to Vietnam, you can obtain a visa upon arrival. This can be a convenient option, especially for travelers who are pressed for time or traveling on business.
If you choose to obtain your Vietnam travel visa upon arrival in the country, it is important to do your homework and make sure you meet all of the requirements before you leave home. The last thing you want is to be refused a visa at the airport because you overlooked a small but critical detail.
The Visa on Arrival, or VOA, program is run by the Vietnamese Immigration Department, and it provides a convenient option for travelers from around the world. But even though the visa is issued upon arrival, visitors to the country must have a visa approval letter issued by the Immigration Department of Vietnam. This is different from how many other countries run their VOA program, and visitors should be aware.
The Visa on Arrival (VOA) option allows international visitors to pick up their visas upon arrival at the airport. If you would like to take advantage of this option, you will need to apply online or work with your travel agent to obtain a visa approval letter from the Vietnam Immigration Department.
Once you have this letter in hand, you will need to present the visa approval letter in order to get the visa stamped on your passport. Once your visa has been stamped on your passport, you can start your Vietnamese vacation.
The Visa on Arrival (VOA) option offers a number of enticing advantages, including the ability to skip the lines at the embassy and a chance to start your vacation without delay. You can choose a 1 month, 3 months, 6 months or 12 months option.
Method #2 - Apply for an E-Visa
The E-Visa method provides an alternative to the traditional paper-based visa issued by the embassies of Vietnam. Instead of applying for a paper visa at the embassy, travelers can apply instead for an electronic visa, known officially as the E-VISA.
The E-VISA program is administered by the Vietnam Immigration Department, and it also has some very specific requirements. It is important to do your homework and understand what you need before you log on and start the E-Visa process.
Like its paper-based counterparts, the E-Visa of Vietnam is an official document. But unlike those paper-based visas, the E-Visa is issued online. During the application process, visitors can choose the countries they plan to enter. Once the E-Visa has been issued, travelers to Vietnam are allowed to remain in the country for a maximum of 30 days on a single entry.
The E-Visa program is limited to certain countries, so it is important to check the website to make sure your country of origin is covered. The good news is that the program is quite comprehensive, and visitors from the United States are eligible for the electronic visa.
Once they have obtained the E-Visa, visitors to Vietnam can enter and leave the country through 28 different checkpoints. This provides great convenience and can make even the most hectic vacation easier and less stressful.
The E-Visa program provides a number of advantages, including the obvious convenience. Instead of waiting to arrive at the airport and hoping all your documents are in order, you can rest easy knowing you have an electronic visa. When you arrive at the airport, you can start your Vietnamese travel adventure right away instead of spending time getting your travel documents.
Method #3 - Apply for a Visa at the Embassy
The third and final way to obtain a visa for travel to Vietnam is through the embassy. This method can be a good choice if you live near an embassy, so be sure to check the location before you start planning your vacation.
You will want to make sure you have all your paperwork in order before you travel to the embassy. This will speed the process and allow you to avoid mistakes that could delay the approval of your travel documents.
When you arrive at the embassy, you will need to submit your visa application, along with your required documents. The embassy staff can help you determine exactly what you need, and they can also give you an anticipated timeframe for the approval of your visa.
You may also be required to pay a fee for the processing of the visa, so make sure you have your payment in hand before you leave home. You do not want your visa application to be delayed because you forgot to bring enough money.
No matter how you obtain your travel documents, traveling to Vietnam can be a fun and rewarding experience. Whether you prefer the excitement and thrill of the big city or the quiet solitude of small-town life, you can find it in Vietnam. Now that you know you to obtain your visa, you can start planning your next travel adventure.