You're 3 steps away from Vietnam visa on arrival.
Step1: Fill out the visa application form online & make payment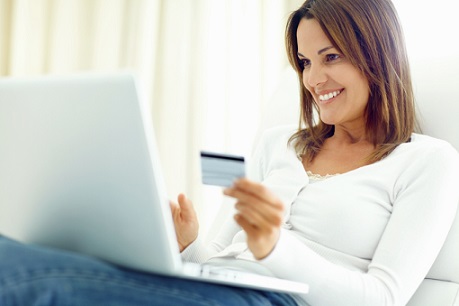 You are required to select your visa type, purpose of your visit, entry & exit date, arrival airport then provide the exact passport information of the visa applicant(s), such as: Full name (same as in passport), Date of birth, Passport Country (nationality), Passport number & Passport Expiry date (please make sure passport still valid)
Then make the payment online via PayPal or OnePay payment gateway. We also accept payment via Bank Transfer, Western Union, Xoom.com, .....
Step 2: Get your visa approval letter via email and print a copy to show when boarding & getting your visa on arrival.
Get your visa approval letter via email (attached with entry-and-exit form) in 24 - 48 hours for standard service (same day or rush service is available with extra costs)
Check out your visa details carefully in the visa approval letter  to make sure no errors or mistakes & Print a copy of it to show when boarding and when getting your visa on arrival.
Prepare 2 passport sized photos 4x6cm 4x6cm and a stamping fee of ($25 for single entry; $50 for multiple entry visa).
Entry & exit form filled and signed in advance (download here).
Ready to depart for Vietnam & get your visa on arrival.
Step 3: Get your visa stamped upon arrival at the international airport of Vietnam.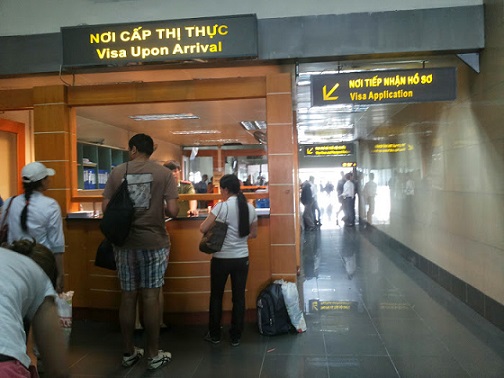 On Arrival Vietnam International Airports (Hanoi, Da Nang, Ho Chi Minh Or Nha Trang city), you will see "Landing Visa" or "Visa On Arrival" counter, located in front of the Immigration check-in counter. Go there and submit your passport with visa approval letter, photo, entry & exit form then pay to get visa stamped on your passport.
Please remember to check all the visa information careful to make sure there are no errors or mistakes before leaving the counter.
Enjoy your trip to Vietnam.